In case you missed the news, we're doing a Let's Play Family Reunion this Sunday & Monday with Achievement Hunter, Funhaus, Cow Chop, Sugar Pine 7, Kinda Funny, and Criken!
Here is our live show schedule (all times in PDT), all of which can be viewed at this link. 
Make sure you sign up for a free 30-day trial of FIRST membership so you can watch it live: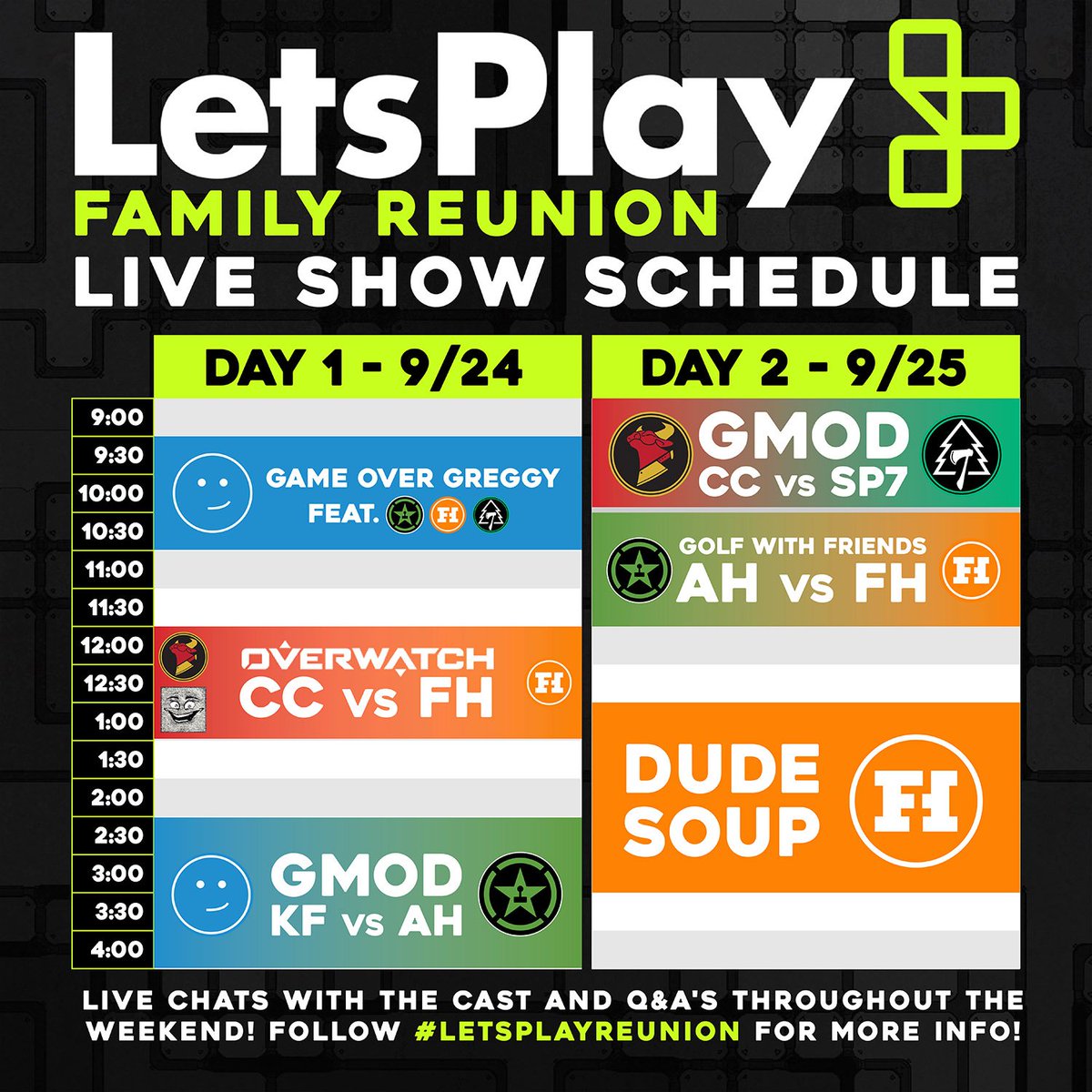 Tune in!